Around lunch time, a jury of three experienced professionals came around to to take time with each team to hear about their designs, production ideas, choice of fabric, texture and form.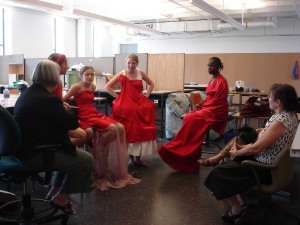 Later on, designers had to become mannequins: the red, green and blue team showed their gowns and garments on the Design Camp catwalk.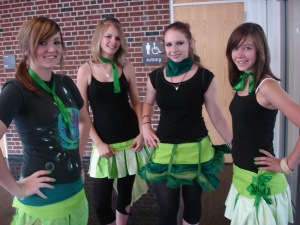 All 12 campers in the sporting group worked almost day and night to present 12 brand new designs. Helped by an energetic team of Student Assistants, they thought out and produced all of their wear themselves.
All teams proposed garments that at the one hand form a unity, while at the same time expressing the individual identity of the designer.
Each dress presented had hidden possibilities, and offered opportunities for transformation.